Filled with colors, music, dances, and traditional dishes, Cinco de Mayo (May 5th) is an important date celebrated in Mexico, but today it is more popular in the United States. There, people gather to attend parades with colorfully dressed dancers and listen to lively Mariachis. Washington, D.C., even holds the Running of the Chihuahuas, where Chihuahua dogs race each other for fun.
But what does Cinco de Mayo celebrate?
Mexico commemorates the victory of the Batalla de Puebla (Puebla's Battle) held against the armed forces of Napoleon III on May the 5th, 1862 in the city of Puebla. Although the French army was superior in number, they lacked strategies that could adapt to the Mexican terrain, a fact General Ignacio Zaragoza took advantage of to beat his opponent.
Ignacio Zaragoza was born in Presidio de la Bahía de Espíritu Santo, known today as Goliad, in the state of Texas.
It is said that in 1867, just five years after the victory, a group of Mexicans residing in Texas began to celebrate the date with songs and poetry, thus becoming a tradition of celebration and colors across the state.
Later, this tradition would spread throughout the United States among Mexican communities.
This date has become so relevant, that most people believe Cinco de Mayo is the celebration of Mexican Independence –which actually is on September 16th.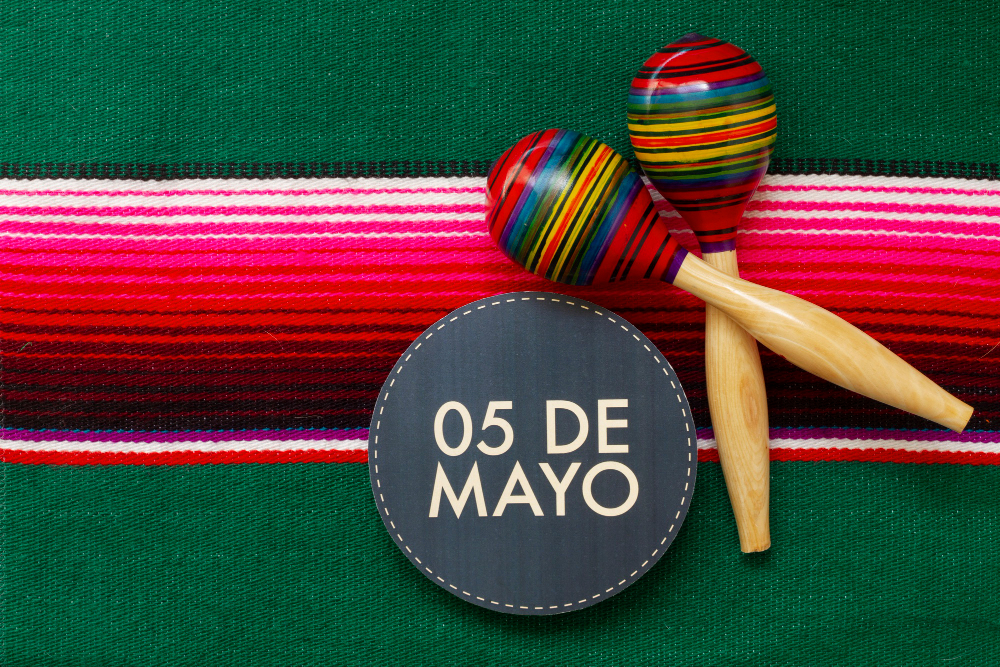 Want to add that lively Mexican spirit to your menu today?
Foodies will enjoy this Cinco de Mayo-inspired food board our chefs have selected for you. We hope you enjoy these recipes!
Mexican Northern Discada
Portions: 6-8
Ingredients:
1 lb of beefsteak
1 lb of chicken breast
½ lb of shrimp
2 oz olive oil
2 oz minced garlic
½ lb red onions
5 oz red bell pepper
5 oz green bell pepper
5 oz yellow bell pepper
4 oz fresh cilantro
7 oz Manchego cheese
7 oz Oaxaca cheese
Tortillas (either corn or flour)
Salt and pepper to taste
Instructions:
Dice the chicken breast and the beefsteak and reserve.
Slice the red onions and bell peppers and chop the cilantro, also reserve.
This recipe is usually made on a round big pan with charcoal or wood fire. However, we can switch it for a large house pan or even a paella pan. Pour some olive oil over high heat.
Adding ingredients in this order: garlic, red onions, bell peppers, chicken breast, beefsteak and shrimp. Give a lapse of 2 to 4 minutes between ingredients (depending on the amount and the heat).
Lower the heat and mix ingredients well, stirring very slow and constantly.
Turn off the heat, add salt and pepper to taste, and include the cheeses and freshly chopped cilantro.
Serve with warm tortillas (flour or corn).
To make it even more flavorful you can add chorizo (Mexican sausage), sausage links and –my absolute favorite– bacon.
Tuna & Mango Mexican-Style "Tiradito"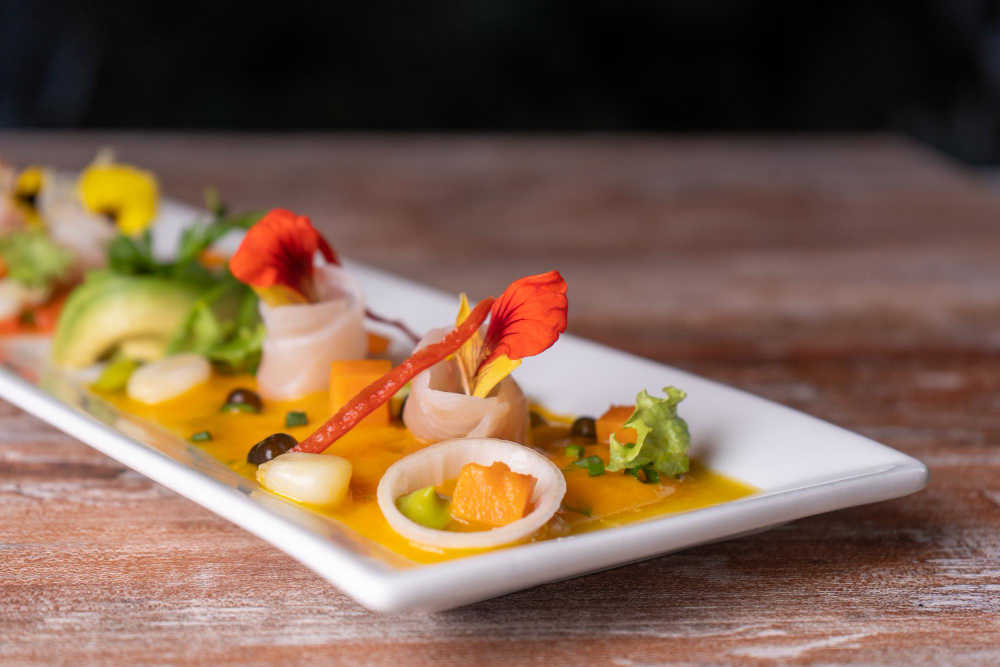 And to toast for this day!
Mexican spirits cannot miss on 5 de mayo. Why not toast with the traditional Tequila to commemorate such an important day? Cheers!
Sing at the top of your lungs!
Belt out some of the best hits gathered by Spotify, and add them to your playlists!
May the celebrations begin!